Suppose you're an ultra-wealthy businessman who's involved in organized crime. Suppose you have no scruples whatsoever and access to a bottomless pit of money, as provided by the financial sector which has license to create currency out of nothing through standard banking and derivatives practices. What is your objective when money is no object? How do you maintain secrecy and cohesion in your criminal group?  What tactics would you use?  Think of networks of people and organizations like yours and how such networks would evolve over decades and generations.
The systematic use of blackmail is an excellent way to spread the tentacles of corruption and invisible power, and networks of mutual blackmail can ensure internal cohesion at the top, with covert or consensual videotaping of pedophilia being an easy way to entangle outsiders and insiders in your blackmail network.  But how do you recruit children for the enterprise? Science to the rescue. The MK-Ultra program was the last glimpse the public had of mind control research which was being conducted in the 1970s, as revealed by congressional committees (google the Pike and Church committees).
The price of access to the inner sanctums of power and wealth is controllability (i.e. blackmail-ability) by those already on the inside. That includes these people's children, who they groom to take their places, sometimes even starting as childhood victims (oftentimes presumably at the behest of higher-ups), but in any case availing themselves of new prey as adults. Everyone must be compromised, including those with no predilection to pedophilia . Child abuse raised to a sacrament. That's what satanism is all about, people dealing with their abuse by abusing their own kids. The loop is complete and the money flow never stops. There is no limit to the infiltration of trusted institutions possible with this business model.
Remarkably, MK-Ultra is just the latest refinement of the ancient technique of trauma-based mind control, which creates multiple personalities, formerly called "demonic possession."
Techniques of psychological, social and economic control have always been the big mystery of the ancient mystery schools and their modern elite counterparts today.  The "mystery" is necessitated by the fact that their graduates and practitioners would not be long for this world if the serfs found out the true nature of their "leadership."
Reality really is beyond imagination.
http://educate-yourself.org/tg/franklincoverupexcerptwashtimesphoto.shtml
"Why would morticians, coroners, and funeral directors have an interest in child prostitution?"
Good question:
http://members.tranquility.net/~rwinkel/blackmail_scandal/
Early Public Airing of Franklin Scandal in 1991 Radio Broadcast
The White House Call Boy Ring– 1989
Political Pedophilia: An open source investigation
Interview with Mind Control Victim Used to Blackmail Politicians as a Child
BFP: Pedophiles run the government and no one gives a damn
CKLN-FM Mind Control Series
Ted Gunderson – The Franklin Coverup Investigations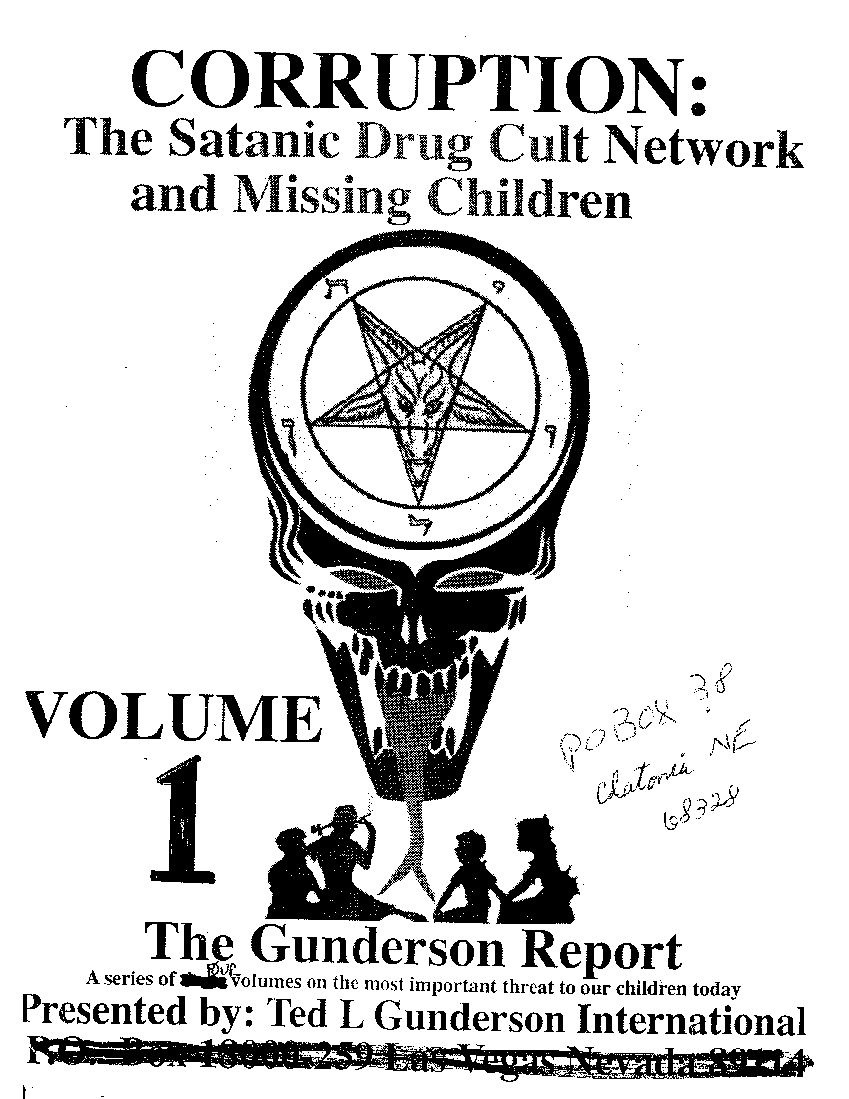 CLICK ON ABOVE IMAGE FOR CONTENTS.
Correspondent.  Belium's X Files. An Olkena …
Spies, Lords and Predators – British Elite Chi…
Conspiracy of Silence: Banned Discovery Channel Documentary
CBS News Ben Swann does a "Reality Check"
Testimony from the presidential hearings on human radiation experiments in the mid-90s:
MKULTRA Victim Testimony A
MKULTRA Victim Testimony B
MKULTRA Victim Testimony C
MK-Ultra Franklin Scandal: Deposition of Paul…
John DeCamp Alex Jones Interview (FULL) -…
PDF of DeCamp's book The Franklin Coverup: http://www.whale.to/b/the_franklin_cover-up_-_john_decamp_-_ebook.pdf
How they live: http://thoughtcrimeradio.net/2012/10/how-they-live/
And if you're ready for the next step in blowing your mind, consider this, wholesale child sexual abuse is happening right under everyone's nose. Basically medicalized satanic rituals: http://thoughtcrimeradio.net/2014/02/the-war-on-empathy-love-and-family/ . It's a miracle we have a society at all.